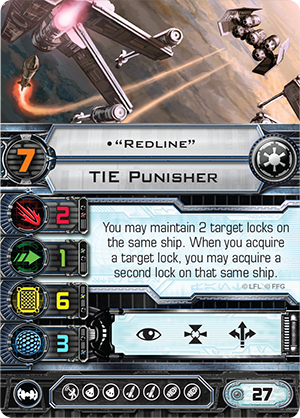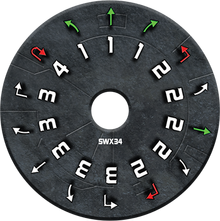 Redline' was the call sign of the Commander of Black Eight Squadron, succeeding Juno Eclipse after her reassignment by Lord Darth Vader following the Bombing of Callos. He was described by Captain Eclipse as "psychopathic" in her logs and in her experience he was the coldest, cruelest, least considerate being she had ever flown with. He was one of three pilots under her command who complained about their withdrawal from Callos.
Card Text/Abilities
Edit
You may maintain 2 target locks on the same ship. When you acquire a target lock, you may acquire a second lock on that same ship.
Possible Upgrades
Edit
System • Torpedoes (2) • Missiles (2) • Bombs (2) • Modification
Available Through
Edit
Card Artist
Edit
Ad blocker interference detected!
Wikia is a free-to-use site that makes money from advertising. We have a modified experience for viewers using ad blockers

Wikia is not accessible if you've made further modifications. Remove the custom ad blocker rule(s) and the page will load as expected.