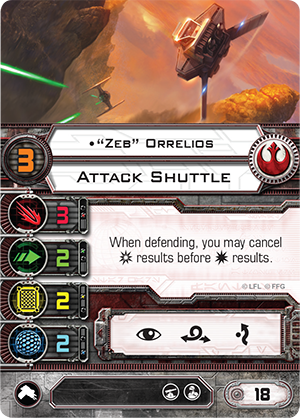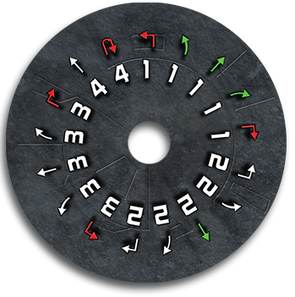 Garazeb Orrelios, commonly known as Zeb, was a male Lasat rebel who manned the starship Ghost. Prior to joining the Spectres rebel cell, Zeb was a Captain of the Lasan Honor Guard and was trained to fight with a bo-rifle. He was one of the few Lasat to survive the devastation of his homeworld of Lasan and as a result developed a deep hatred towards the Empire. As a member of the Lothal rebel cell led by the Twi'lek Hera Syndulla and the Jedi Kanan Jarrus, Zeb took part in numerous raids and mission against the Empire. While temperamental and volatile, Zeb was compassionate and had a strong moral compass.
 Card Text/Abilities
Edit
When defending, you may cancel critical hit results before hit results.
Action Bar
Edit
Focus • Barrel Roll • Evade
Upgrades
Edit
Turret • Crew • Modification • Phantom (Title)
Unique Named
Edit
Available Through
Edit
Ad blocker interference detected!
Wikia is a free-to-use site that makes money from advertising. We have a modified experience for viewers using ad blockers

Wikia is not accessible if you've made further modifications. Remove the custom ad blocker rule(s) and the page will load as expected.