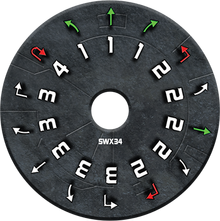 "The Black Eight Squadron was an elite unit with a reputation for discipline and ruthlessness."
Card Text/Abilities
Edit
Darth Vader's hand-picked Black Eight Squadron earned its reputation for ruthlessness when its bombardment of Callos rendered the planet uninhabitable.
Possible Upgrades
Edit
System • Torpedoes (2) • Missiles (2) • Bombs (2) • Modification
 Available Through
Edit
Ad blocker interference detected!
Wikia is a free-to-use site that makes money from advertising. We have a modified experience for viewers using ad blockers

Wikia is not accessible if you've made further modifications. Remove the custom ad blocker rule(s) and the page will load as expected.