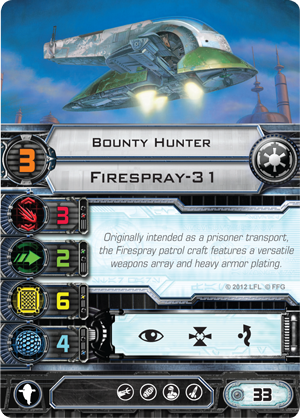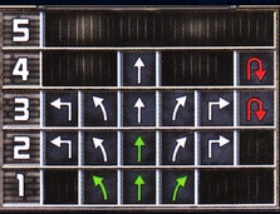 Bounty hunters were mercenaries for hire who tracked down and captured or killed anyone with a price on their head, although they were also known for doing nearly anything for the right price including the protection of clients. The best bounty hunters were very well armed, smart and clever, and had very effective weapons, making them even more dangerous.
Card Text/Abilities
Edit
Originally intended as a prisoner transport, the Firespray patrol craft features a versatile weapons array and heavy armor plating.
Possible Upgrades
Edit
Cannon • Bomb • Crew • Missiles • Modification • Slave I (Title) • Torpedoes (if Slave I is fielded for this ship), or 2 additional bombs (if Andrasta is fielded for this ship)
Available Through
Edit
Ad blocker interference detected!
Wikia is a free-to-use site that makes money from advertising. We have a modified experience for viewers using ad blockers

Wikia is not accessible if you've made further modifications. Remove the custom ad blocker rule(s) and the page will load as expected.