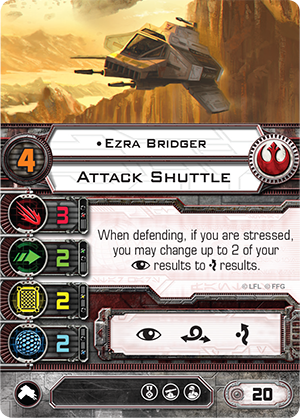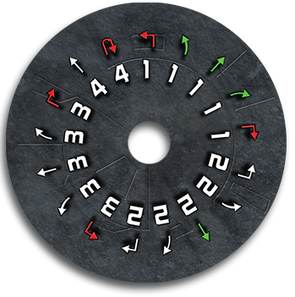 Ezra Bridger was a human male Jedi Padawan who became a rebel fighter and revolutionary leader in the early rebellion against the Galactic Empire. He was born to Ephraim and Mira Bridger, whose public criticism of the Empire led to their imprisonment, leaving Bridger an orphan on the planet Lothal. He joined the rebel crew of the Ghost in 5 BBY and became the Jedi apprentice of Kanan Jarrus.
 Card Text/Abilities
Edit
When defending, if you are stressed, you may change up to 2 of your focus results to evade results.
Upgrades
Edit
Elite • Turret • Crew • Modification • Phantom (Title)
Unique Named
Edit
Available Through
Edit
Ad blocker interference detected!
Wikia is a free-to-use site that makes money from advertising. We have a modified experience for viewers using ad blockers

Wikia is not accessible if you've made further modifications. Remove the custom ad blocker rule(s) and the page will load as expected.