Publisher's Description
Edit
"Fly your TIE with pride! Imperial Aces features two TIE interceptor miniatures with alternate paint schemes that allow you to wage your X-Wing dogfights while representing either or both of two of the Empire's most recognizable TIE units: the 181st Imperial Fighter Wing and the Emperor's Royal Guard. The expansion also introduces several highly skilled new pilots, a dozen upgrade cards, and all the tokens and maneuver dials you need to field these ships, as well as a new mission in which the Empire seeks to utilize new, experimental technology in a high-intensity clash with Rebel pilots."
This is not a complete game experience. A copy of the X-Wing Miniatures Game Core Set is required to play.
Included Components
Edit
Royal Guard TIE Interceptor
Saber Squadron TIE Interceptor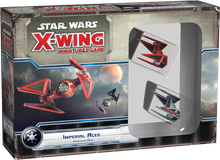 Evade Tokens (x2)
Focus Tokens (x2)
ID Tokens #32-33 (3 of each)
Shield Tokens (x2)
Stress Tokens (x2)
Target Lock Tokens Q/R (2 of each)
Mission Tokens
Edit
Damage Tokens (x6)
Function Tokens (x6)
Prototype Token
Additional Information
Edit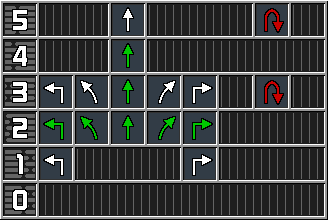 Ad blocker interference detected!
Wikia is a free-to-use site that makes money from advertising. We have a modified experience for viewers using ad blockers

Wikia is not accessible if you've made further modifications. Remove the custom ad blocker rule(s) and the page will load as expected.