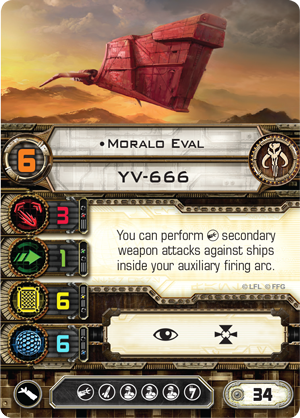 Moralo Eval was a male Phindian, and the criminal mastermind who invented the Box during the Clone Wars. He masterminded a plot to kidnap Republic Chancellor Palpatine. Eval fled across the galaxy—with Obi-Wan Kenobi (disguised as Rako Hardeen) and Cad Bane—from Anakin Skywalker and Ahsoka Tano as wanted fugitives.
 Card Text/Abilities
Edit
You can perform Cannon secondary weapon attacks against ships inside your auxiliary firing arc.
Possible Upgrades
Edit
Cannons • Missiles • Crew Members (3) • Illicit Upgrade • Modification • Hound's Tooth (Title)
Available Through
Edit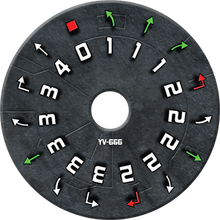 Ad blocker interference detected!
Wikia is a free-to-use site that makes money from advertising. We have a modified experience for viewers using ad blockers

Wikia is not accessible if you've made further modifications. Remove the custom ad blocker rule(s) and the page will load as expected.