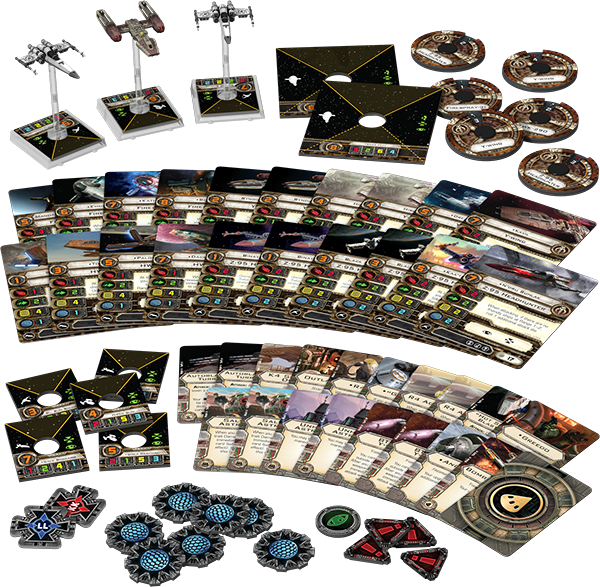 "Get your Scum and Villainy faction quickly up to speed with the Most Wanted Expansion Pack for X-Wing! Featuring three starship miniatures with alternative, Scum-themed paint schemes and a whole fleet's worth of ship cards, upgrades, tokens, and maneuver dials, the Most Wanted Expansion Pack serves as the core of your Scum and Villainy faction, establishing its flavor and allowing you to quickly assemble a fleet by repurposing your existing X-Wing starships for use within the faction."
One Y-wing miniature with an alternative, Scum-themed paint scheme
Two Z-95 Headhunter miniatures with Black Sun paint schemes
Four Scum faction Firespray-31 ship cards
Four Scum faction HWK-290 ship cards
Six Scum faction Y-wing ship cards
Six Scum faction Z-95 Headhunter ship cards
Nineteen upgrade cards
Maneuver dials and tokens for your Scum Firespray-31, HWK-290, 2 Y-wings, and 2 Z-95 Headhunters
This is not a complete game experience. A copy of the X-Wing Miniatures Game Core Set is required to play.
Contents
Edit
Most Wanted Z-95 Headhunter (Z-95 Headhunter) x2
Most Wanted Y-Wing (Y-Wing)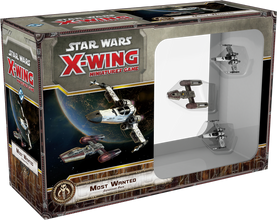 Z-95 Pilots
Y-Wing Pilots
Firespray-31 Pilots
HWK-290 Pilots
Upgrades Edit
Focus Token
Shield Tokens (x7)
Stress Tokens (x4)
Target Lock Tokens KK/LL (x2)
Additional Information
Edit
Firespray-31 Additional Firing Arcs:
Rear-Facing Auxiliary (allows firing primary weapon backwards)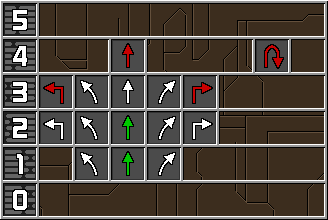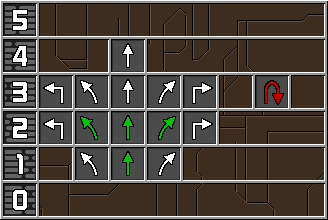 Ad blocker interference detected!
Wikia is a free-to-use site that makes money from advertising. We have a modified experience for viewers using ad blockers

Wikia is not accessible if you've made further modifications. Remove the custom ad blocker rule(s) and the page will load as expected.