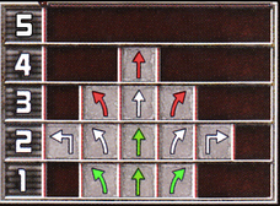 Rebel Operatives were spies responsible for providing information, equipments or goods to the Rebel Alliance. While the term could refer to specialized combat troops, some operatives were non-combatants who used stealth or subterfuge to infiltrate a target. Some operatives worked in support services or were employees of corporations which supply ships or weapons. 
Card Text/Abilities
Edit
Designed after a bird in flight by Corellian Engineering Corporation, the "hawk" series excels in its role as a personal transport.
Possible Upgrades
Edit
Turret • Crew • Modification • Moldy Crow (Title)
Available Through
Edit
Ad blocker interference detected!
Wikia is a free-to-use site that makes money from advertising. We have a modified experience for viewers using ad blockers

Wikia is not accessible if you've made further modifications. Remove the custom ad blocker rule(s) and the page will load as expected.