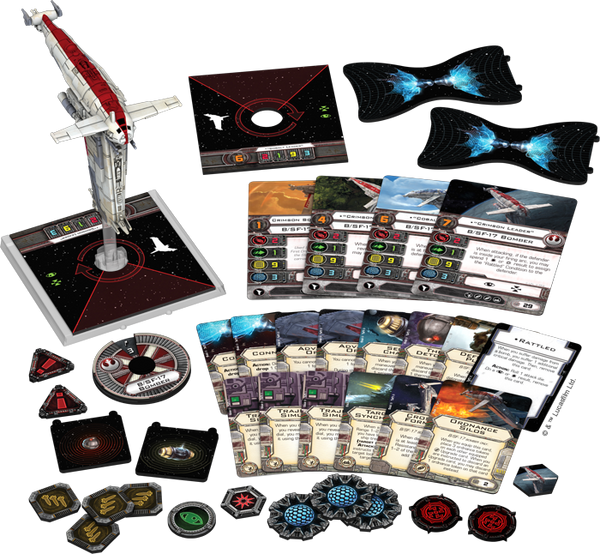 Publisher's Description
Edit
A strategic ordnance platform flown by brave Resistance pilots, the B/SF-17 heavy bomber arrives to X-Wing™ as a towering, large-base ordnance platform with room for one systems upgrade, one tech upgrade, and two bombs. In addition to its pre-painted miniature starship, the Resistance Bomber Expansion Pack provides a host of potential pilots and upgrades. In total, you'll find four ship cards, thirteen upgrades, one condition card, a maneuver dial, and all the plastic and tokens you need to rain destructive ordnance upon the First Order!
Included Components
Edit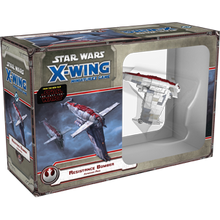 Upgrades Edit
Condition Token "B/SF-17 Bomber" (Rattled)
Conner Net Token (x2)
Critical Hit Token
Focus Token
Ion Token (x3)
Ordinance Token (x4)
Seismic Charge token
Shield Token (x3)
Stress Token (x2)
Thermal Detonator Token
Additional Information
Edit
FFG Part Number SWX67
Ad blocker interference detected!
Wikia is a free-to-use site that makes money from advertising. We have a modified experience for viewers using ad blockers

Wikia is not accessible if you've made further modifications. Remove the custom ad blocker rule(s) and the page will load as expected.