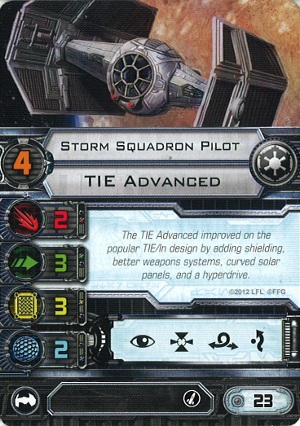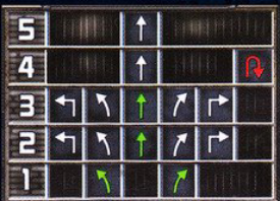 Storm Squadron was an Imperial Navy squadron, with recruitment based out of the capitol city of Bestine, on the Outer Rim world of Tatooine.
Card Text/Abilities
Edit
The TIE Advanced improved on the popular TIE/ln design by adding shielding, better weapons systems, curved solar panels and a hyperdrive.
Possible Upgrades
Edit
Missiles • Modification • System (if TIE/x1 is fielded for this ship)
Available Through
Edit
Card Artist
Edit
Ad blocker interference detected!
Wikia is a free-to-use site that makes money from advertising. We have a modified experience for viewers using ad blockers

Wikia is not accessible if you've made further modifications. Remove the custom ad blocker rule(s) and the page will load as expected.