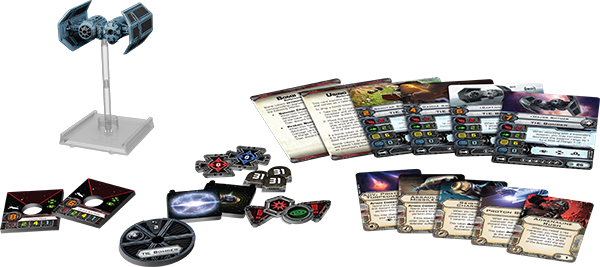 Publisher's Description
Edit
While not as agile or fast as other TIE variants, the TIE bomber is capable of delivering an astonishing payload, and the TIE Bomber Expansion Pack carries enough firepower to destroy virtually any enemy target. Each TIE bomber is capable of carrying two torpedoes, two missiles, and one bomb. Accordingly, the expansion's five upgrade cards present you with a wide array of armaments, including the punishing Proton Bombs. You'll also find a striking miniature, a maneuver dial, all necessary tokens, and four talented new pilots.
This is not a complete game experience. A copy of the X-Wing Miniatures Game Core Set is required to play.
Included Components
Edit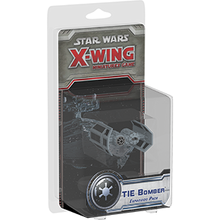 Upgrades Edit
Critical Hit Token
Focus Token
ID Tokens #31 (3 each)
Proton Bomb Token
Seismic Charge Bomb
Stress Tokens (x2)
Target Tokens O/P (2 each)
Bomb Token - Reference Card #2
Using Bombs
Additional Information
Edit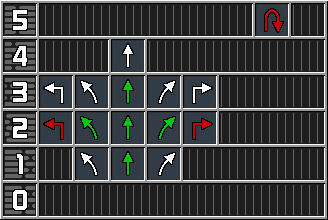 Ad blocker interference detected!
Wikia is a free-to-use site that makes money from advertising. We have a modified experience for viewers using ad blockers

Wikia is not accessible if you've made further modifications. Remove the custom ad blocker rule(s) and the page will load as expected.