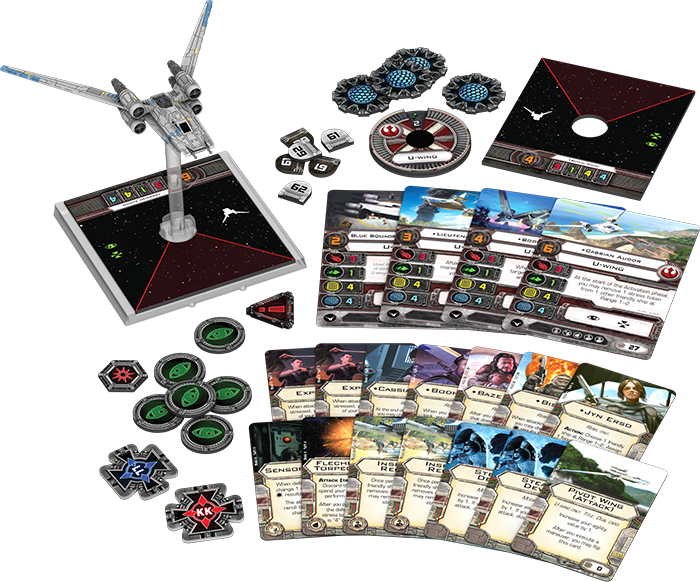 wingman
Publisher's Description
Edit
The Rebel Alliance used the U-wing to deploy troops under the cover of darkness or into the midst of dangerous situations. You can use the U-wing Expansion Pack for X-Wing™ to transport Jyn Erso and the other heroes of Rogue One: A Star Wars Story straight to your tabletop. It features one highly detailed and pre-painted miniature U-wing with articulated wings that can pivot back and forth, along with four ship cards and fourteen upgrades. Conduct espionage. Promote Rebel bravery. Pivot your ship's wings to real effect. The U-wing Expansion Pack makes it all possible.
This is not a complete game experience. A copy of the X-Wing Miniatures Game Core Set is required to play.
Included Components
Edit
Upgrades Edit
Focus Tokens (x6)
Target Lock Tokens KK/LL (x2)
Stress Tokens (x2)
Critical Hit Token
ID Tokens #61-62 (3 of each)
Shield Tokens (x4)
Missions/Campaigns Edit
Additional Information
Edit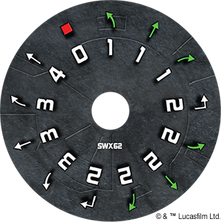 FFG Part Number SWX62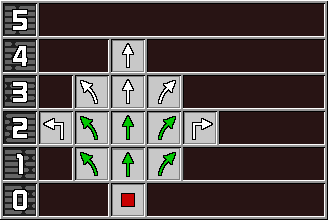 Ad blocker interference detected!
Wikia is a free-to-use site that makes money from advertising. We have a modified experience for viewers using ad blockers

Wikia is not accessible if you've made further modifications. Remove the custom ad blocker rule(s) and the page will load as expected.