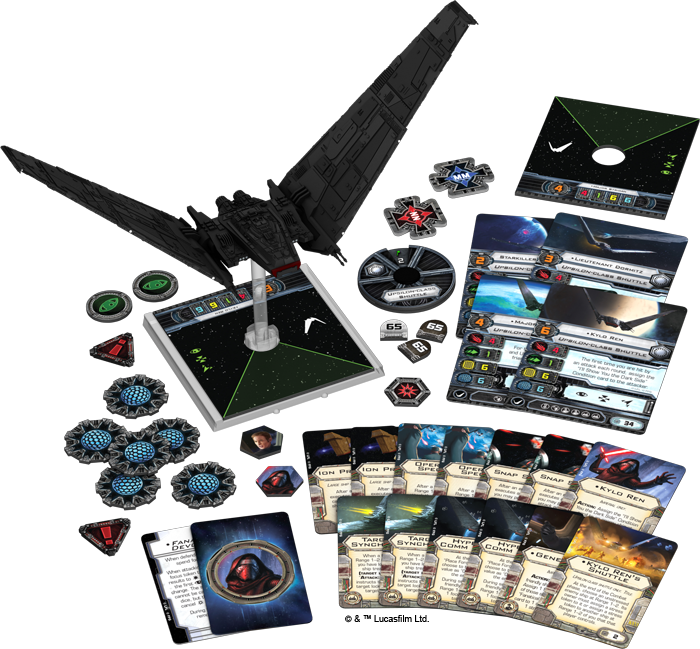 Publisher's Description
Edit
Make your opponents fear the First Order and the dark side of the Force with the Upsilon-class Shuttle Expansion Pack for X-Wing™! It features one pre-painted, large-base miniature of the sleek, predatory shuttle that the First Order typically used to escort its high-ranking officers. Boasting both powerful weapons and shields, the shuttle also comes with a full complement of fifteen upgrades. These include advanced new technologies as well as the dark side warrior Kylo Ren, who allows you to hinder your foes with his associated condition, I'll Show You the Dark Side.
This is not a complete game experience. A copy of the X-Wing Miniatures Game Core Set is required to play.
Included Components
Edit
Upgrades Edit
Additional Information
Edit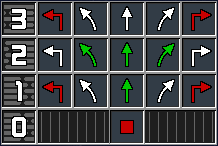 FFG Part Number SWX60
Ad blocker interference detected!
Wikia is a free-to-use site that makes money from advertising. We have a modified experience for viewers using ad blockers

Wikia is not accessible if you've made further modifications. Remove the custom ad blocker rule(s) and the page will load as expected.